Always do what you're afraid to do.
-Ralph Waldo Emerson
---
---
Basic Opticianry Training
-A class I created to help the staff grasp the basics of what we do. It then became a required course for all new hires.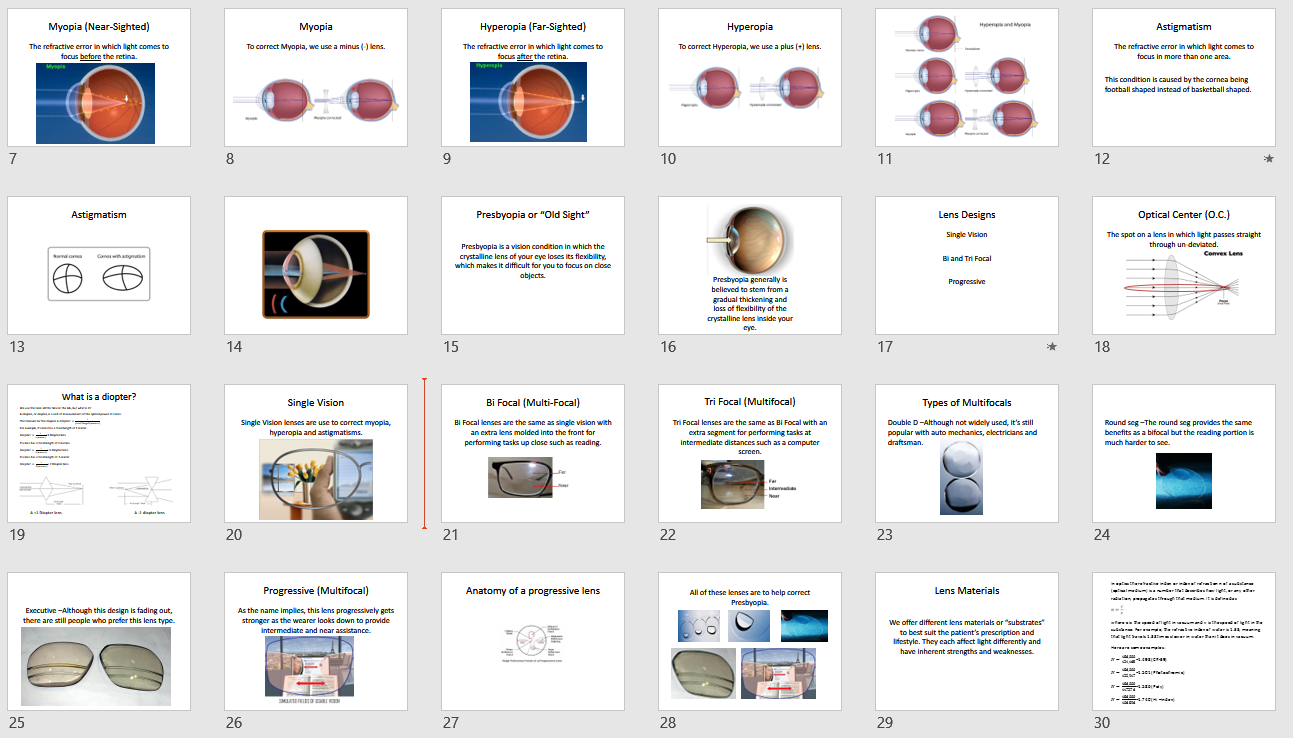 Labzilla Workticket Training
-Coursework to help the staff understand the Labzilla workticket.
Advanced Opticianry Training
-Coursework that covered slightly more advanced topics than the basic training offered.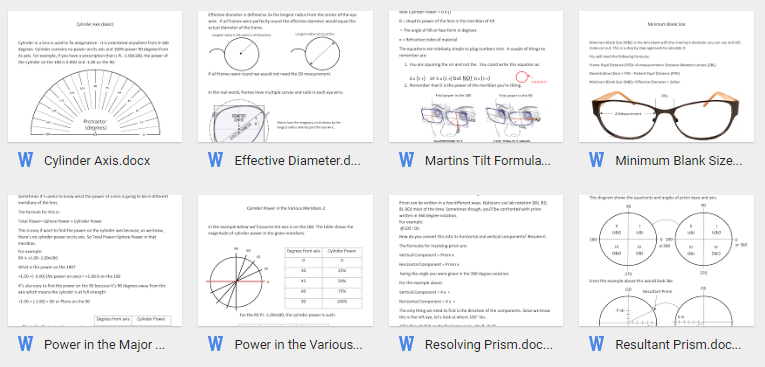 ABO Preparation Classes
-This course included daily emails with example questions, as well as two practice exams. ( 100% pass rate )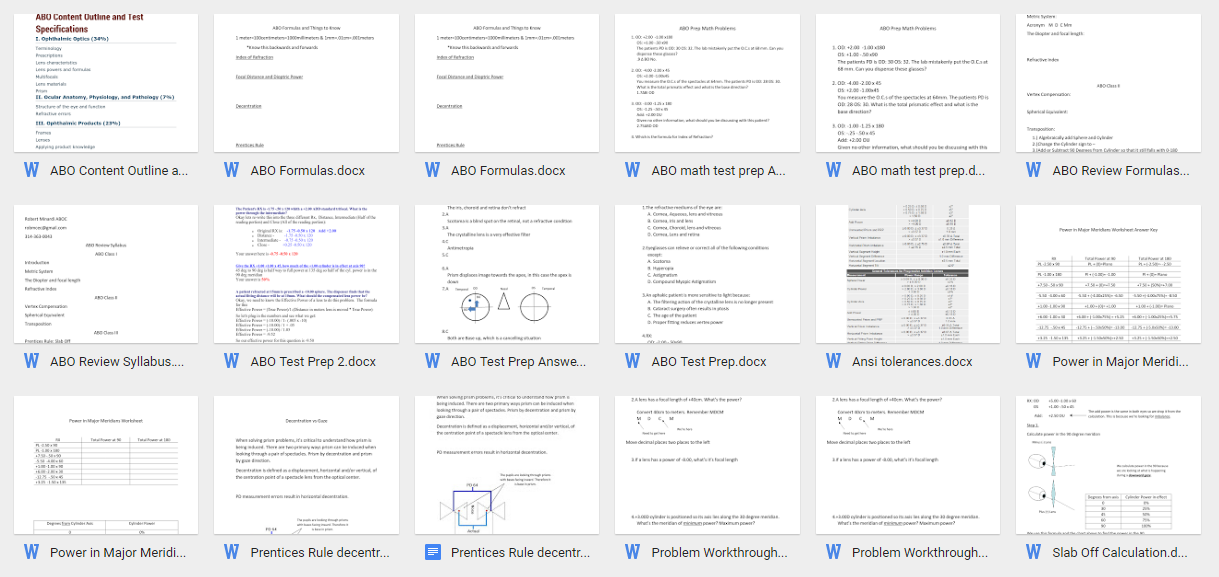 Lectures
-A couple of lectures I gave to regional managers to resolve issues with excessive lens thickness and general workticket knowledge.